Institutional Framework for Synthesis of Market and A Priori Approaches to Industrial Policy
Abstract
The spread of anti-globalisation trends against various forms of economic internationalisation requires the adjustment of the system of economic management in general and industrial policy in particular. Using new institutional approaches, the paper examines industrial policy along with the market subsystem and non-market regulated sectors. All these subsystems interact through the intersection of conventions between economic agents. Industrial convention is characterised by continuous production, technology demands compliance, and standards as an information source (as opposed to the market convention that relies on prices). The research shows that the circulation of production means cannot function only based on universal norms of market behaviour, as it happens in the movement of high liquidity consumer goods. Circulation of production means can be determined by long-term agreements, engineering performance specifications and set prices. The paper demonstrates that the inefficient use of market instruments in the innovation sector may lead to state intervention in the circulation of production means. Therefore, by choosing a coordinated, associative management approach, industrial policy can focus on the creation and implementation of relevant strategic documents, as well as on the adjustment of interactions between economic agents and authorities. The presented findings can be used as a methodology for developing regional and national industrial policies.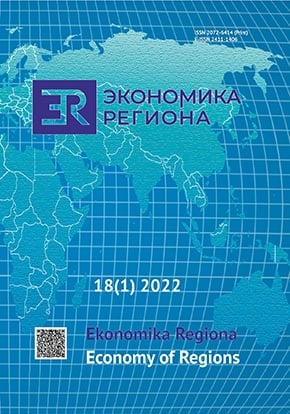 Downloads
How to Cite
Kayukov , V. V. ., & Shikverdiev , A. P. . (2022). Institutional Framework for Synthesis of Market and A Priori Approaches to Industrial Policy. Economy of Regions, 18(1), 105–118. https://doi.org/10.17059/ekon.reg.2022-1-8
Section
Research articles
License
Copyright (c) 2022 Economy of Regions
This work is licensed under a Creative Commons Attribution-NonCommercial 4.0 International License.